Your one-stop LTL freight shipping solution from Houston's most trusted logistics company
Find the LTL freight shipping services you need to ship across Houston, or across the United States.
Do you need domestic surface freight or supply chain solutions, including dry van, flatbed, and refrigerated freight?
Call now for an LTL freight quote or to schedule a full logistics audit.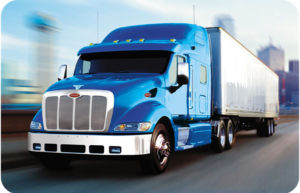 Why choose LTL Freight Center?
Experience. When we speak, you won't be speaking with a logistics newbie. LTL Freight Center has more than a decade of experience as a 3PL, working with top carriers in Houston and around the U.S.
And you'll always get the best possible LTL rates from reliable carriers you can count on.
Relationships with dozens of carriers
An extensive network of carriers means you can always find the LTL freight service you need. And you don't need to worry about long-term contracts. If you want, we can help you negotiate a competitive ongoing rate.
All you need to do is call 713-589-5511 to take advantage of those relationships.
It's a You-centered logistics service
Customer service lies at the core of the LTL Freight Center philosophy. That means when you call or fill out the form, you'll get a return call from a liver person who can immediately help you coordinate your LTL shipment.
Fast LTL quotes
A proprietary logistics management software makes it possible to get you fast, accurate LTL freight quotes. It also delivers real-time freight tracking and the ability to perform complete audits, even if you use multiple carriers.
Put Houston's 3PL leader to work for you
Save yourself the headache of searching for the best LTL freight rates. With LTL Freight Center, you can get multiple options for your LTL freight, whether it's shipping across Houston or across the country.
If you'd like full professional logistics services to streamline your supply chain or find cost-savings, we can discuss.
To get your LTL quote or discuss your needs, call now: 713-589-5511.
Or fill out the form and a representative will call you shortly.